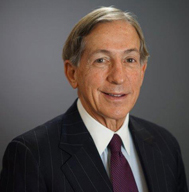 Blue Bell, PA v. +1.267.419.1502
f. +1.267.419.1560
PRACTICE AREAS
PRACTICE
Paul is married to Marianna Krauson and lives in Upper Dublin Township. They have three living children and six grandchildren.
Prior to joining the firm in 2012, Paul practiced law at a 20 lawyer Montgomery County law firm and served as the Managing Partner for 19 years.
Provides legal advice to private clubs as it relates to tax issues and court decisions about a club's status as a "Bona Fide Private Club".
Provides counsel to clients in their estate and wealth management planning.
Regularly counsels clients on estate and trust administration and Orphans' Court litigation.
Works with municipal and redevelopment authorities regarding land use issues, organization issues, local taxation and liability issues.
Assists education institutions in matters pertaining to corporate, regulatory, legislative and liability related issues.
Represented the Montgomery County Register of Wills for four years and rendered legal opinions when requested by litigants or parties in interest on the practice of law before the Register of Wills.
INDUSTRIES
Private Clubs
Education
Taxation
Municipal Government and Authorities
ADMISSIONS
Supreme Court of Pennsylvania
United States District Court for the Eastern District of Pennsylvania
EDUCATION
Dickinson School of Law, Pennsylvania State University, JD 1972
Princeton University, BA 1965
AWARDS & HONORS
The Haverford School 1961, graduated first in class
ASSOCIATIONS
Pennsylvania Bar Association
Montgomery Bar Association
Merion Cricket Club, Board of Governors, 1979-present, President 1994-1997, Club Counsel 1998-Present
All Saints Episcopal Church, Rector's Warden and Member of the Vestry, 1999-2005
West Hill School, member of the Board of Trustees, 1994-1998, Chairman 1996-1998
Agnes Irwin School, member of the Board of Trustees, 1989-1998
Pennsylvania State Association of County Commissioners Member of Executive Committee 1984-1991, President 1986
Eastern College, member of the Board of Trustees, 1975-1979
PUBLICATIONS & PUBLIC SPEAKING
Paul spoke frequently while serving in county government as Chairman of the Montgomery County Commissioners and subsequently as Chairman of the Montgomery County Redevelopment Authority. He made presentations about the challenges facing elected county commissioners to county and regional organizations, local governments and non-profit organizations serving the needs of Montgomery County citizens and the general public. His topics included, but were not limited to, budgets, county cooperation with SEPTA needs and goals, schools, prison construction, trash to steam plant construction, redevelopment needs, county budgets and financing the operation of county government.
In addition, he has co-authored articles to support county government positions in Pennsylvania.
GOVERNMENTAL SERVICE
Montgomery County Redevelopment Authority, Chairman 2000-2012
Montgomery County Register of Wills, Solicitor 2004-2008
Montgomery County Commissioner 1980-1992, Chairman 1983-1992
Lower Merion Township Commissioner 1975-1979
Law Clerk for The Honorable John Morgan Davis,
Judge of the United States District Court for the Eastern District of Pennsylvania 1972-1974
U.S. Navy, 1965-1968, Vietnam Veteran, Honorably Separated with rank of Lieutenant
REPRESENTATIVE MATTERS
As senior partner managed the legal representation of a private school being sued by a school district which challenged its tax exempt status. The Commonwealth Court ruled in favor of the school's position that it should be entitled to a real property tax exemption as a purely public charity even though the school at the time only admitted male students to the student body.
Won a will contest in Orphans' Court of Delaware County, PA where decedent typed a short will and wrapped the document around flatware in her silver chest. She left "everything" to her daughter and two granddaughters in equal shares. She excluded her son from the will. She signed the unwitnessed and undated will, "Mom" at the end thereof. The son sued the estate claiming the will was invalid on its face. The court ruled the document showed testamentary intent, was signed at the end thereof and was a valid will.