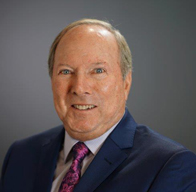 Blue Bell, PA v. +1.267.419.1522
f. +1.267.419.1560
PRACTICE AREAS
Business Transactions & Commercial Finance
PRACTICE
Ronald was born and raised in Philadelphia, Pennsylvania on November 25, 1939 and has been a member of the bar, practicing law since 1966. He is married to Flora Bluestein, a Philadelphia area resident, has 4 children and 11 grandchildren, all of whom reside in the Main Line area of Philadelphia.
He has years of experience, first as a Certified Public Accountant and as an Internal Revenue Agent and an attorney, an Estate and Gift Tax Agent, Income Tax Auditor and Pension Trust Examiner from 1964 to 1966. This practice included financial, economic and accounting experience with various accounting firms from 1959 to 1961. This included all aspects of financial analysis, statement preparation, IRS examinations, consulting with clients, statement preparation and presentation.
Upon departing from employment with the Internal Revenue Service, he commenced the practice of law in 1966 with a law firm where he took over the practice of a deceased attorney in a small law firm in which he had full responsibility for the tax and corporate practice.
In 1968, he started his own law firm which specialized in tax law and evolved to be the largest tax law firm in Philadelphia, Washington, DC and Baltimore, MD. The firm, Bluestein and Prusky, employed more than 12 tax attorneys, all of whom were accountants, masters in taxation, and had prior governmental tax experience. The firm encouraged all of those young lawyers to publish articles in various tax journals and to lecture before numerous organizations.
As the head of his law firms, he employed numerous young tax attorneys whom he trained in the areas of tax law, corporate matters, business matters, trust and estate planning and real estate tax issues. Ronald has represented numerous clients in their various corporate and tax matters in the Philadelphia's office, the Washington office and the Baltimore office. His knowledge and skill in these areas of legal representation increased by also becoming the owner and creator of various international and domestic business ventures, including real estate venture, international trade companies, equipment leasing companies, health clubs, petrol stations, finance companies and other international and domestic business ventures.
He has served as a director and house counsel for many corporations, nationally and internationally, providing business advice, tax advice, economic advice and general corporate advice.
INDUSTRIES
Real Estate
Leasing
Finance Companies
Banking
Tax Publications
International Business
ADMISSIONS
Supreme Court of Pennsylvania
United States Tax Court
EDUCATION
Pennsylvania Certified Public Accountant, 1968
Completion of Various Courses with the Internal Revenue Service as an:
Estate and Gift Tax Agent, Income Tax Auditor, Employee Benefit Examiner 1964-1966
Temple University School of Law, JD 1964
Temple University, BS 1961
AWARDS AND HONORS
Various lecturing and teaching awards
ASSOCIATIONS
Pennsylvania Bar Association
Montgomery Bar Association
American Academy of Attorneys-CPAs
PUBLICATIONS AND PUBLIC SPEAKING
Adjunct Professor at Temple University School of Business Administration in the Center for Professional Development Tax Institute 1976-1982.
Since 1967, author of more than 50 articles for legal, accounting, insurance and medical associations on the topics of tax law, corporate law and business law, including a series of articles as a contributing editor of Prentice Hall, the Legal Intelligencer, the Journal of Taxation, the Tax Magazine, and numerous other prestigious other publications.
Ronald has lectured to professional groups, including but not limited to legal, accounting, insurance, business, banking and other professional groups, organizations and societies on more than 100 occasions.
GOVERNMENTAL SERVICE
Ronald worked at the Internal Revenue Service as a Tax Agent, Estate and Gift Tax Examiner and in the Employee Benefits Pension Trust Department.
REPRESENTATIVE MATTERS
Termination of trust for entity in which Ronald was co-trustee for many years. Handling of all the trust matters.
Estate planning for numerous clients in connection with the preparation of legal documents, planning and consulting with the clients.
Representation as counsel for numerous corporations in connection with their legal and financial matters and corporate transactions.
Acquisition of numerous commercial real estate and finance companies in connection therewith, and sale of real estate.
Represented and owned finance companies and auto leasing companies.
Represented and owned international companies.